Category
Community Excellence
The Community Excellence Awards recognize and celebrate UBCM member first nations, regional districts and municipalities that have implemented projects or programs that go above and beyond in meeting the purposes of local government in BC. The awards are intended to showcase outstanding initiatives, and share them with other members to implement in their own communities.
Image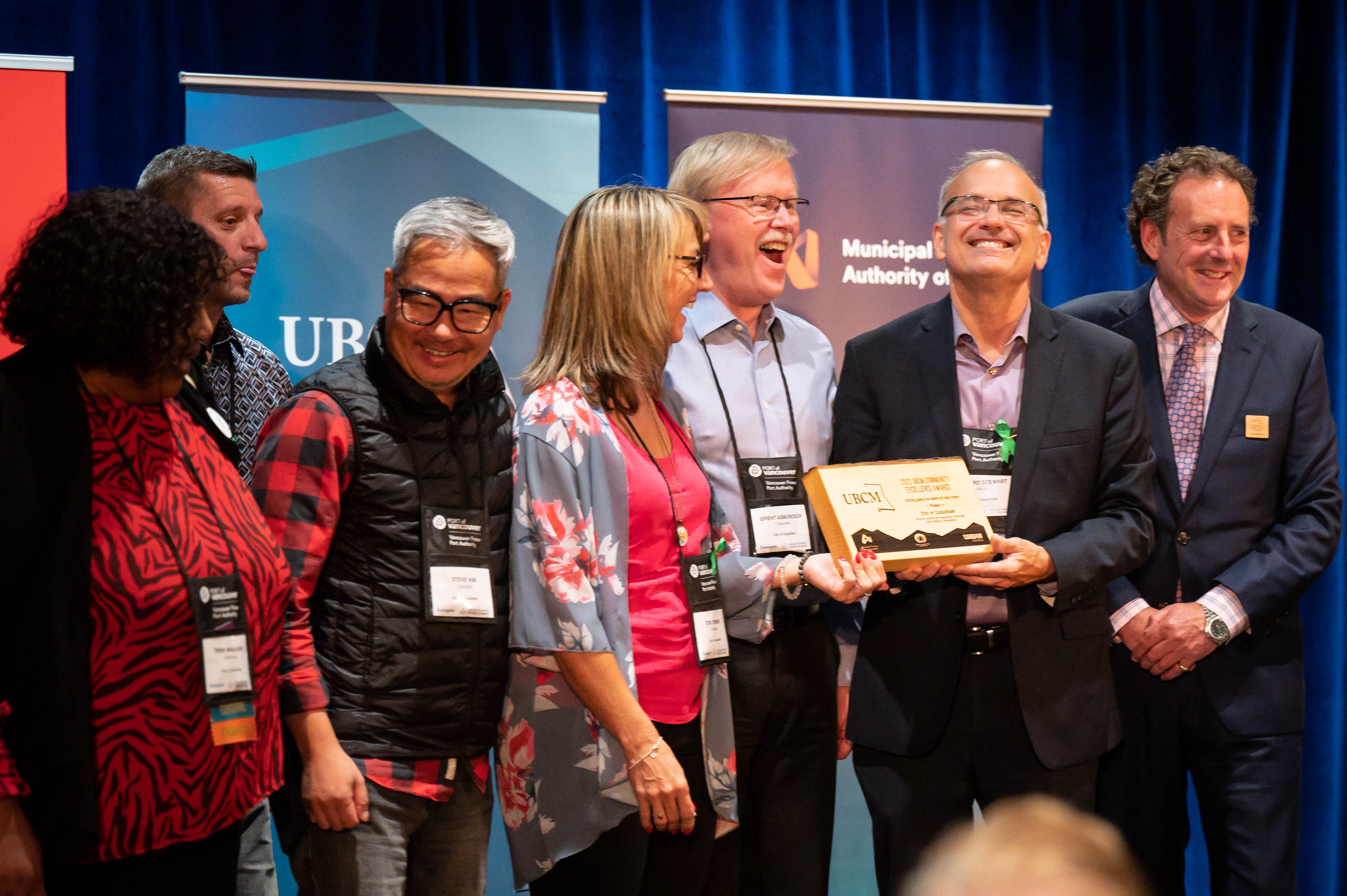 The awards are open to all local government and First Nation members of UBCM, one application per category. Applications are now closed for 2023.
The four categories are:
Excellence in Governance
Excellence in Service Delivery
Excellence in Asset Management
Excellence in Sustainability
The UBCM Presidents Committee will also present one community with the Presidents Committee Choice Award. This award recognizes an outstanding, unique and/or special project chosen from all the submissions received.
Contact