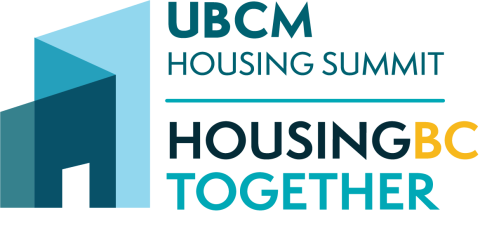 Premier David Eby and Housing Minister Ravi Kahlon are among the speakers who will be featured at UBCM's housing summit, Housing BC Together. The event, which runs April 4-5 at the Sheraton Vancouver Wall Centre, will bring together innovators from local government, industry, the not-for-profit and Indigenous housing sectors to identify solutions for improving housing affordability and attainability across our province. Registration is now open.
The program will include sessions focused on increasing supply; Indigenous housing partnerships; densification & upzoning; tackling homelessness; rural & northern challenges; immigration and housing demand; speculative demand; and expediting development approvals. Full agenda details will be provided in the coming weeks.
The program will also provide local government delegates with opportunities to provide input on the ongoing development of UBCM's housing policy.
"Restoring housing affordability requires improved policy by all orders of government. UBCM's housing summit provides an opportunity for local government leaders to share their stories of innovation, learn from others and accelerate the renewal of housing affordability in B.C.'s communities."
Councillor Jen Ford, president of the Union of B.C. Municipalities
"As British Columbia's new Housing Minister, I have already connected with many local leaders to discuss housing issues in communities across the province. We all know that every community in our province is affected by the need for attainable and affordable housing, and our government is committed to working together with UBCM and mayors and councils to address this and deliver the housing that people need. I applaud UBCM for bringing people together to focus on these important issues and I look forward to participating in the conference and hearing more."
Hon. Ravi Kahlon, Minister of Housing
"Municipalities across BC are coming alive to the importance of Indigenous partnerships in creating affordable housing that contributes to a more equitable society. The current housing crisis looms large in all communities and it impacts every family on some level. Indigenous-led solutions work for those who are most vulnerable to housing insecurity because they are trauma-informed and culturally supportive. It will take everyone working together to tackle this human rights issue, but we can do it through reconciliACTION."
Margaret Pfoh, CEO, Aboriginal Housing Management Association
"The discussions at UBCM's Housing Summit will be critical to clearing a path forward for affordable housing development in communities throughout BC.  By having all housing stakeholders engaged in frank conversation, my hope is that we will move beyond discussion and commit to action.  British Columbians expect nothing less."
Jill Atkey, CEO, BC Non-Profit Housing Association
ACCOMMODATION
Host Hotel: Sheraton Vancouver Wall Centre
Group Name: UBCM Housing Summit
Contracted rate: $239 / night
The hotel rate is available to UBCM delegates from March 31 to April 11. Reservations may be made online, via email or by calling 604-331-1000.
The deadline to book is March 3, 2023.  We recommend booking early to ensure you receive the group rate before the block is sold out.**PLEASE NOTE THAT THE DEADLINE TO BOOK IS March 10, 2023