Image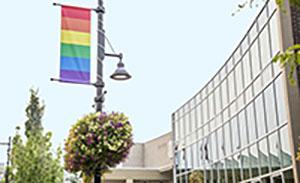 UBCM has written to Attorney General David Eby in response to a City of Penticton request regarding the Province's invocation of paramountcy in relation to the operation of a shelter. UBCM's letter urges the province to uphold the principle of local government autonomy in matters of land use and to develop a dispute resolution mechanism as an alternative to the continued use of paramountcy. This correspondence follows on meetings held by UBCM with Minister Eby, BC Housing, and City of Penticton staff.
Paramountcy, also referred to as statutory immunity, is addressed in section 14(2) of the Interpretation Act, and provides that the Province is not bound by "an enactment that would bind or affect the government in the use or development of land, or in the planning, construction, alteration, servicing, maintenance or use of improvements, as defined in the Assessment Act". 
The Province applied paramountcy in Maple Ridge in 2019, at which time UBCM expressed concern with then Minister of Municipal Affairs and Housing Selina Robinson. Minister Robinson provided assurance the application of statutory immunity in Maple Ridge was a special case, and affirmed that the Province respects local government autonomy. Following this instance, UBCM membership endorsed resolution 2019-B3 to request the provincial government to commit to working in collaboration with local governments within boundaries of their respective jurisdictions on all current and future projects of mutual concern. 
In writing to Minister Eby, UBCM did not express an opinion on the best site for a homeless shelter in Penticton, but instead raised concern with this latest application of paramountcy as a tool for settling matters when the province and a local government disagree in land use matters. As an alternative to any further use of paramountcy by the Province, UBCM also proposed that the Province work with UBCM to develop a dispute resolution mechanism that could be used as an alternative in future disputes. Photo Credit: City of Pentiction